Simply calculate your cabin requirements
What do you need toilet cabins for?
Your field of application
How many people use the cabin(s)
Your field of application
Please note that disabled toilets may need to be planned for events.
For your requirement you need more than toilet cabins. At the moment an online order of more than toilet cabins is not possible, please contact our sales department!
If you have more than one gender, we recommend one additional cabin per gender for improved privacy. To do this, simply adopt this recommendation via the button below.
For users or more, you need hand wash stations according to BG BAU recommendations. We therefore recommend toilet cabins with hand wash basins. Please contact us for your personal offer.
From users you need according to BG BAU recommendation . We therefore recommend the selection of a container. Please contact us for your personal offer.
For your purpose we recommend Cabin
s
Consultation without obligation
For the best possible advice, please enter the following information.
John Privy® – the innovative vacuum sanitary concept.
A stylish high-tech solution for events
With this innovative sanitary concept you'll set standards – even beyond the big stage. John Privy®impresses festival- and event-visitors with a high level of comfort, state-of-the-art vacuum technology, and cool design. Depending on the requirements and size of the event, you can customize the John Privy® sanitary modules as needed: each toilet unit consists of three comfortably equipped, fully enclosed toilet cabins that boast the vacuum technology well-known from aircraft and trains, and a fresh water toilet flushing system. The separate wash basin unit offers a total of eight high-gloss polished wash basins with matching designer tapware and indirect LED lighting – a feast for the eyes. The facility is completed by a urinal unit with space for up to eight people. So no one has to wait long even with a large number of visitors.
Good to know when hiring from us: TOI TOI & DIXI arranges both delivery and collection, and takes care of all connection work as well as the professional cleaning of the units. On request, we can organize a 24-hour standby cleaning service to ensure facilities are kept clean and consumable supplies are replenished as and when necessary. Technicians are also available by arrangement to monitor the vacuum systems. We offer all the services you need on location.
Vacuum systems
No results were found for the filter!
John Privy toilet unit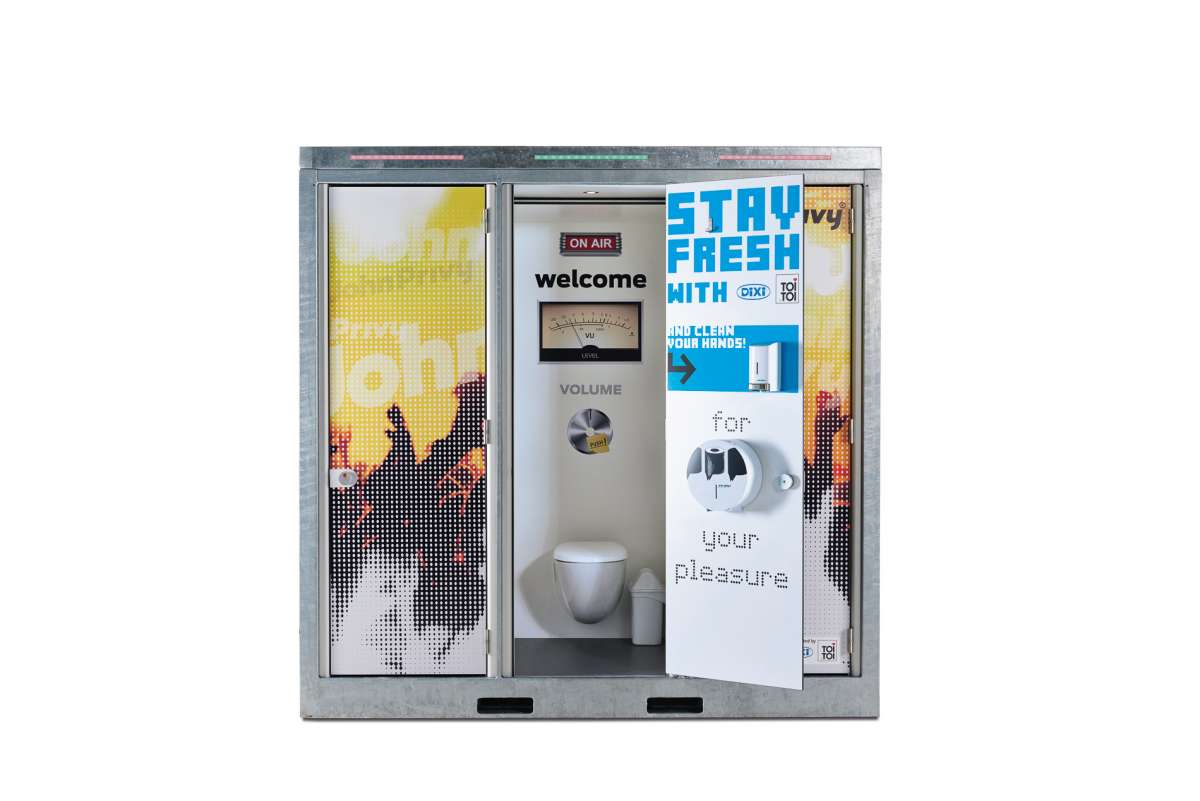 Modular toilet unit with 3 individual cubicles
Impressive LED lighting
Comfortable interior fittings
John Privy washbasin unit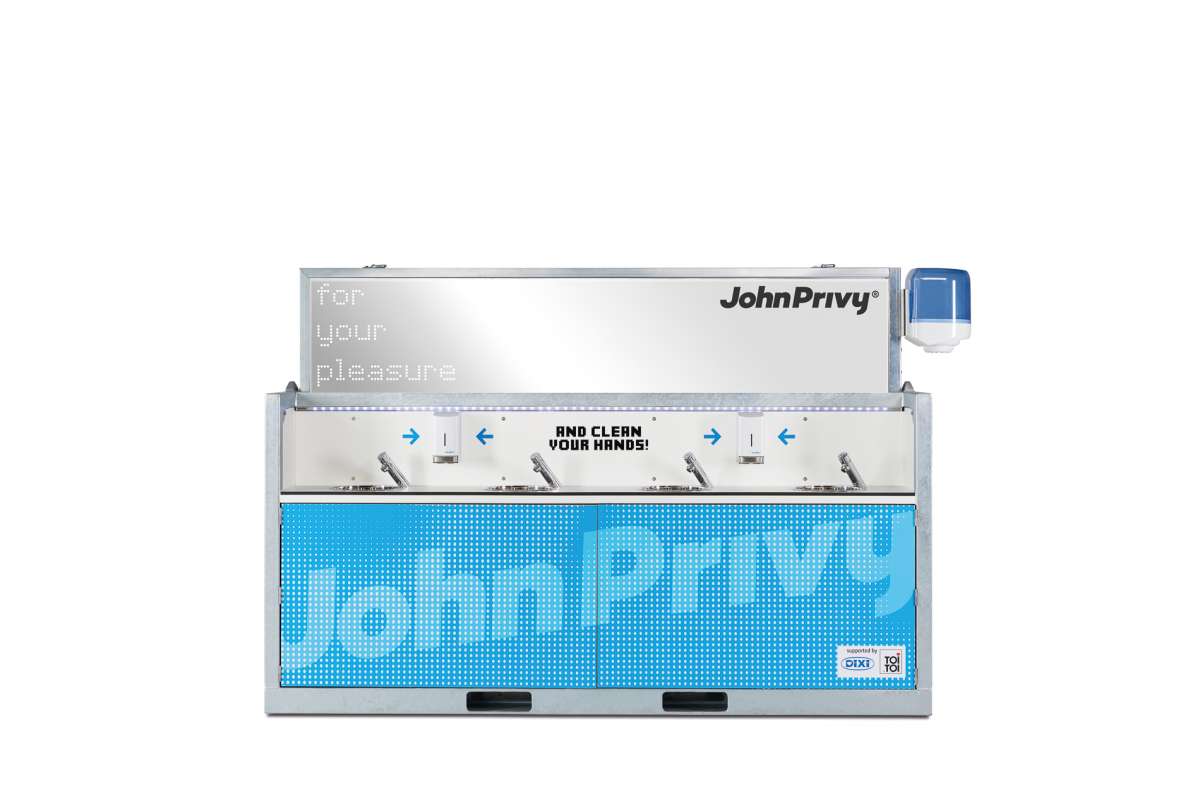 2 x 4 wash basin unit
High-quality presentation
Comfortable fittings
John Privy urinal unit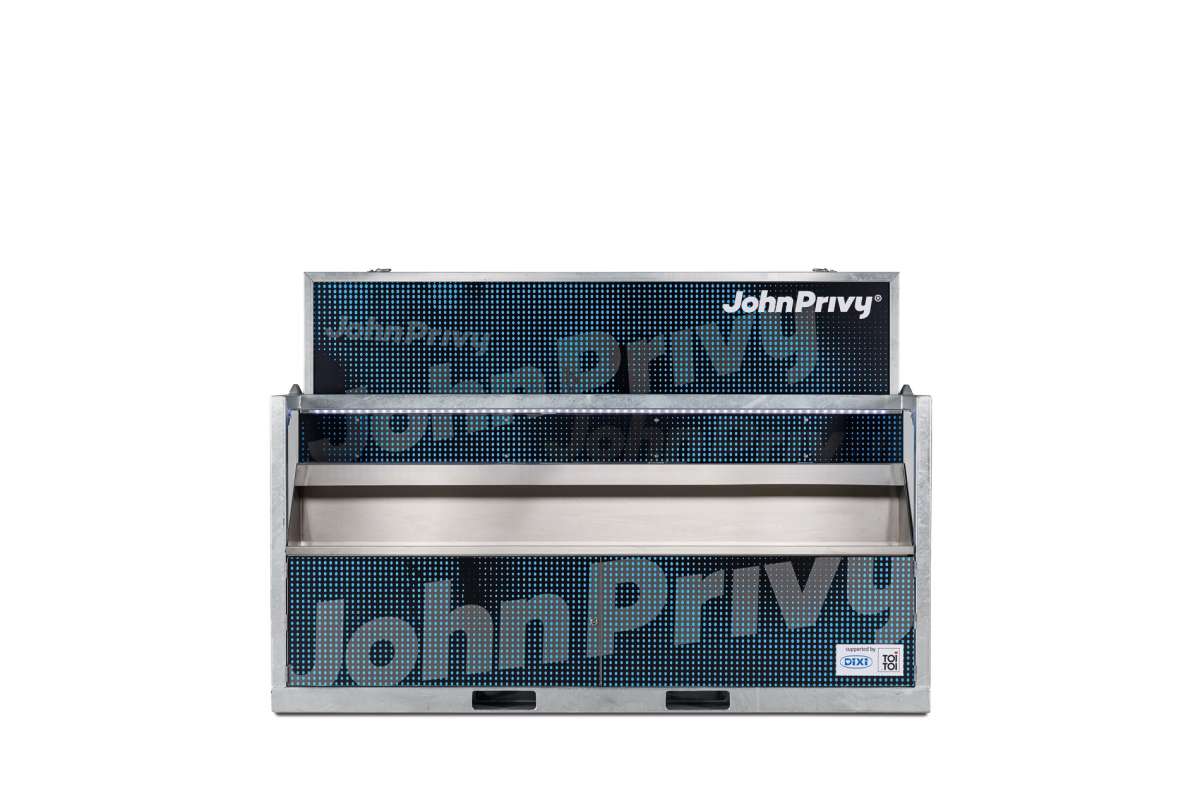 2 x 4 urinal units
Practical and functional
So funktioniert's
Informationen über die Bestellung und das Produkt
Sie haben Fragen zu unseren Dienstleistungen oder unseren Produkten? Unsere erfahrenen TOI TOI & DIXI Experten analysieren Ihre Anforderungen, erarbeiten die passende Lösung und steuern auf Wunsch die gesamte Projektkoordination inklusive Ortsbegehung mit den beteiligten Ämtern und der Einholung sämtlicher Genehmigungen. Sprechen Sie uns an, wir beraten Sie gern zu allen Fragen rund um:
die Bedarfsplanung
Wege-Leitsysteme
die Anlieferung und Abholung
behördliche Genehmigungen
Disposition und Transport
Jederzeit in Ihrer Nähe: TOI TOI & DIXI verfügt über ein flächendeckendes Logistik- und Servicenetz mit über 85 Standorten in Deutschland. Weltweit sind wir in 29 Ländern präsent. Gemeinsam mit unseren Logistik-Partnern sorgen wir für zuverlässigen Service und die pünktliche Einhaltung der Liefertermine – auch bei kurzfristigen Anfragen.
Reinigung
Geprüfte Hygiene & Desinfektion: Unsere Sanitärcontainer werden vor und nach dem Einsatz hygienisch rein desinfiziert und geprüft. Unser geschultes Fachpersonal führt diese Reinigungen nach fest definierten Vorgaben durch. Regelmäßige Beprobungen stellen ein hohes Maß an Hygiene sicher. Auf Wunsch stellen wir Ihnen einen 24-Stunden-Stand-by-Reinigungsservice zur Verfügung, der für Sauberkeit sorgt und sich um das Auffüllen von Verbrauchsmaterial kümmert. Wir bieten Ihnen den Service, den Sie vor Ort benötigen.
Discover our range of services
TOI TOI & DIXI Product world
YOUR USE CASE
Our solutions for your needs
How can we help you?
Questions and answers about our products, services and online rentals