Simply calculate your cabin requirements
What do you need toilet cabins for?
Your field of application
Wie viele Personen benutzen die Kabine(n)
Your field of application
Please note that disabled toilets may need to be planned for events.
For your requirement you need more than toilet cabins. At the moment an online order of more than toilet cabins is not possible, please contact our sales department!
Bei mehr als einem Geschlecht empfehlen wir Ihnen pro Geschlecht eine zusätzliche Kabine für eine verbesserte Privatsphäre. Übernehmen Sie dazu einfach diese Empfehlung über den unten aufegführten Button.
Ab NutzerInnen benötigen Sie gemäß BG BAU Empfehlung Waschplätze. Wir empfehlen Ihnen daher Toilettenkabinen mit Handwaschbecken. Kontaktieren Sie uns gerne für Ihr persönliches Angebot.
Ab NutzerInnen benötigen Sie gemäß BG BAU Empfehlung . Wir empfehlen Ihnen daher die Auswahl eines Containers. Kontaktieren Sie uns gerne für Ihr persönliches Angebot.
For your purpose we recommend Cabin
s
Unverbindliche Beratung
Für eine bestmögliche Beratung tragen Sie bitte die folgenden Informationen ein.
Superior Line sanitary container
No results were found for the filter!
Superior Line Women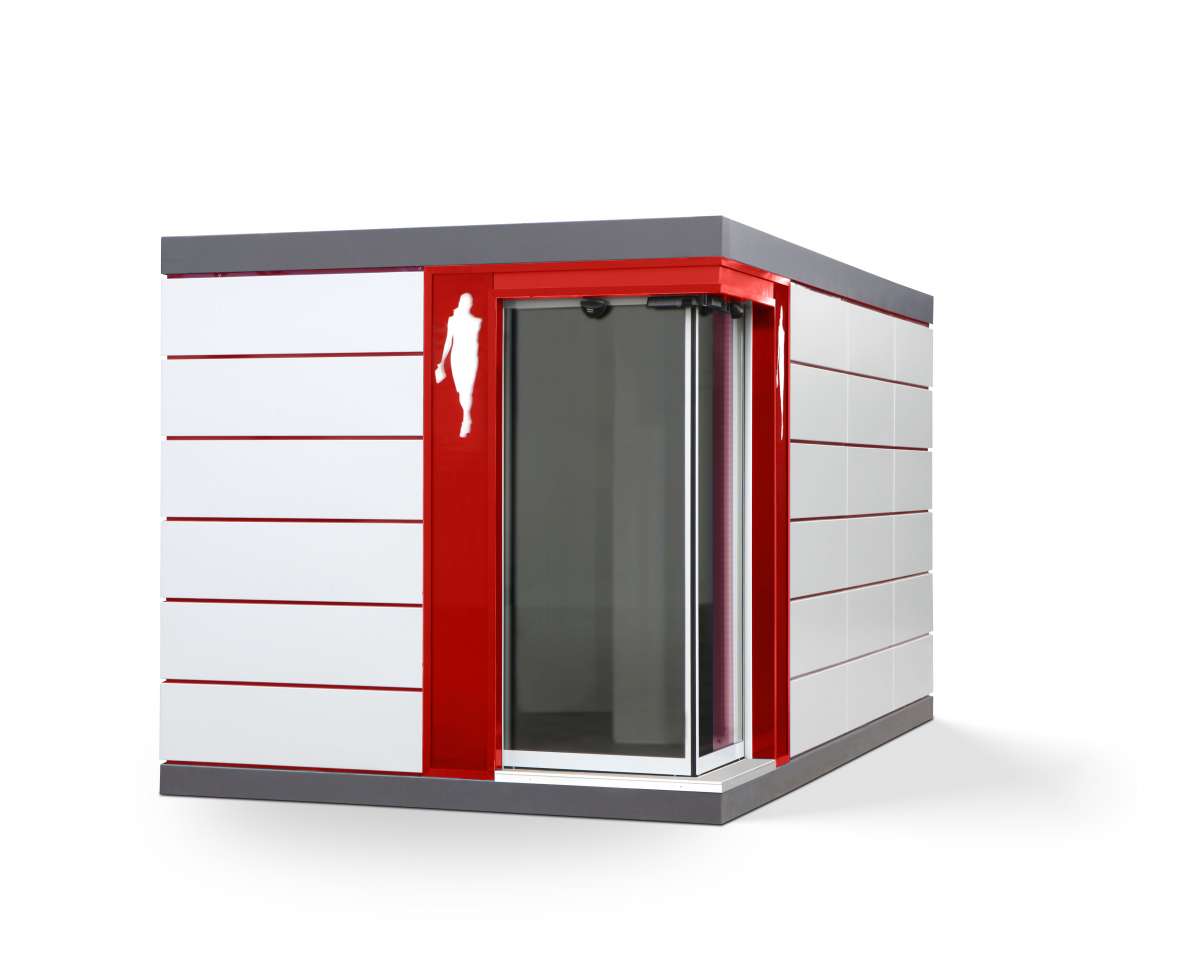 luxury fittings
4 toilet cubicles
variable positioning options
Superior Line Men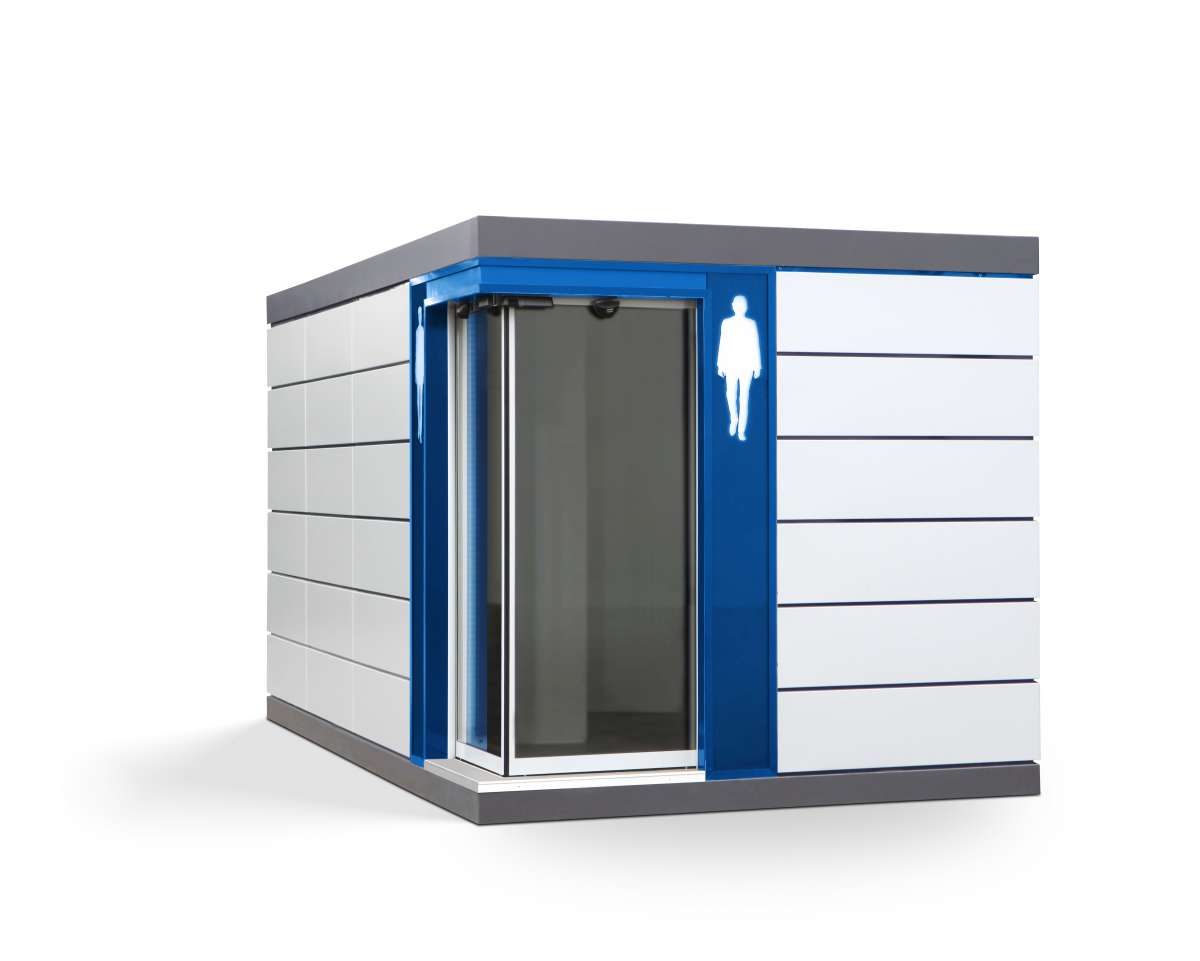 luxury fittings
4 urinals
2 toilets
variable positioning options
The TOI TOI® Superior Line sanitary container
Pure luxury down to the smallest detail
Achieving top performance for our customers without ever stopping – as the world leader in mobile sanitation, we are dedicated to upholding this standard. And this includes trends and innovations too. In order to be able to offer our customers something extraordinary in the area of sophisticated bathroom culture, we have decided to hit the market with a new generation of mobile sanitary containers.
Als Büro- oder Wohnraum auf der Baustelle, als Aufenthaltscontainer oder Umkleide für Events – bei TOI TOI & DIXI finden Sie die passenden Raumcontainer für Ihren Bedarf. Wählen Sie zwischen unterschiedlichen Größen und einer Vielzahl an Ausstattungsmöglichkeiten. Unsere Raumcontainer sind in den Maßen 10 oder 20 Fuß erhältlich und bieten eine Grundfläche von bis zu 18 qm. Dank ihrer standardisierten Bauweise können sie problemlos als Raum-Modul in Containeranlagen integriert werden.
Mieten Sie Ihre Raum- und Bürocontainer beim Marktführer – und profitieren Sie von unserem umfassenden Know-how. TOI TOI & DIXI ist Ihr zuverlässiger Partner für mobile Container und bietet Ihnen einen individuellen Rundum-Service für Ihr Projekt. Unsere erfahrenen Experten analysieren Ihre Anforderungen, erarbeiten die passende Lösung und steuern auf Wunsch die gesamte Projektkoordination inklusive Ortsbegehung mit den beteiligten Ämtern und Einholung sämtlicher Genehmigungen. Wir unterstützen Sie bei sämtlichen Arbeitsschritten von der Lieferung und Abholung über den fachgerechten Aufbau bis zum Anschluss von Wasser, Abwasser und Strom. Bei Bedarf übernehmen wir auch den Unterbau für die Container, bieten Reparaturleistungen und nehmen Maßnahmen zum Anbau, Umbau oder Innenausbau der Container vor.
How we can help you
Questions and answers about our products, services and online rentals
Your use case
Discover our entire product range for your purpose
We have a firm hold on the ultimate luxury segment with the TOI TOI® Superior Line sanitary container. With its exterior design in white aluminum and variable positioning options, the sanitary module blends in seamlessly at upscale events. Everything down to the smallest detail meets exclusive premium standards and at the same time signals high value to users. We get it!
Evolving expectations
Award ceremony, car show, sports event, corporate event, concert, public event, ... Modern interior architecture equipped with elegant bathroom elements in upscale, quality design – our answer to your expectations in the field of mobile sanitary facilities. The TOI TOI® Superior Line sanitary container.
Modern sanitary unit for the luxury segment
The TOI TOI® Superior Line sanitary container with exclusive fittings in a modern, contemporary design. Suitable for all events with high demands on the rented equipment.