Simply calculate your cabin requirements
What do you need toilet cabins for?
Your field of application
How many people use the cabin(s)
Your field of application
Please note that disabled toilets may need to be planned for events.
For your requirement you need more than toilet cabins. At the moment an online order of more than toilet cabins is not possible, please contact our sales department!
If you have more than one gender, we recommend one additional cabin per gender for improved privacy. To do this, simply adopt this recommendation via the button below.
For users or more, you need hand wash stations according to BG BAU recommendations. We therefore recommend toilet cabins with hand wash basins. Please contact us for your personal offer.
From users you need according to BG BAU recommendation . We therefore recommend the selection of a container. Please contact us for your personal offer.
For your purpose we recommend Cabin
s
Consultation without obligation
For the best possible advice, please enter the following information.
Product description
TOI® ECO Sanitary Trailer S
TOI® ECO Sanitary Trailer S – the smallest solution for big demands
Maximum comfort in the smallest of spaces: with the high-quality surfaces and sanitary components, the subtle lighting, and the wood-effect floor, the TOI® ECO Sanitary Trailer S will satisfy even the most demanding guests. Whether in the ladies' or men's section – the facilities leave nothing to be desired. In addition to the wall-mounted toilets and wash basins, there is even space or an additional urinal.
Compact, functional, and agile: thanks to the concealed in-wall pipes, the trailer is also protected from frost and offers a pleasant ambience in any weather. Connected to a vehicle, it can be used almost universally – a real multi-talent.
To be considered
FIRM, GROUND LEVEL LOCATION REQUIRED
REQUIRES FRESH WATER, SEWAGE, AND ELECTRICITY CONNECTIONS (230 V)
IN GENERAL, A WASTE WATER DISPOSAL PERMIT IS REQUIRED FROM THE LOCAL AUTHORITIES
Quality


How it works
Information about the order and the product
You have questions concerning our services or products? Please contact us and we'll be delighted to help you with questions concerning:
needs assessment
delivery and collection
tailored solutions
permits and licenses
quantity, type, and facilities in accordance with workplace requirements / venue regulations
Delivery
We have a fleet of service vehicles which we use to deliver our mobile sanitary trailers to the desired location, where we position them as needed. On request, collection by the customer can also be arranged.
Installation and connection
Electricity, water, and sewage connections may only be put in place by trained experts. This can be done by our service staff on request. They have many years of experience and can adapt to different circumstances on site. We are also happy to provide the necessary connection material if required.
Cleaning
Before and after each deployment, the sanitary trailers are disinfected and checked to ensure the highest hygiene standards. The cleaning process includes not only the visible sanitary area but also all lines and connections.
Services
You want to stay on the safe side during your event as well? Then you book our stand-by cleaning service in addition to the basic services. Our professional staff ensures hygienic cleanliness at all times and replenish consumables such as toilet paper, paper towels, and soap as needed.
Your use case
Our solutions for your needs
Discover our services
TOI TOI & DIXI product portfolio
How we can help you
Questions and answers about our products, services and online rentals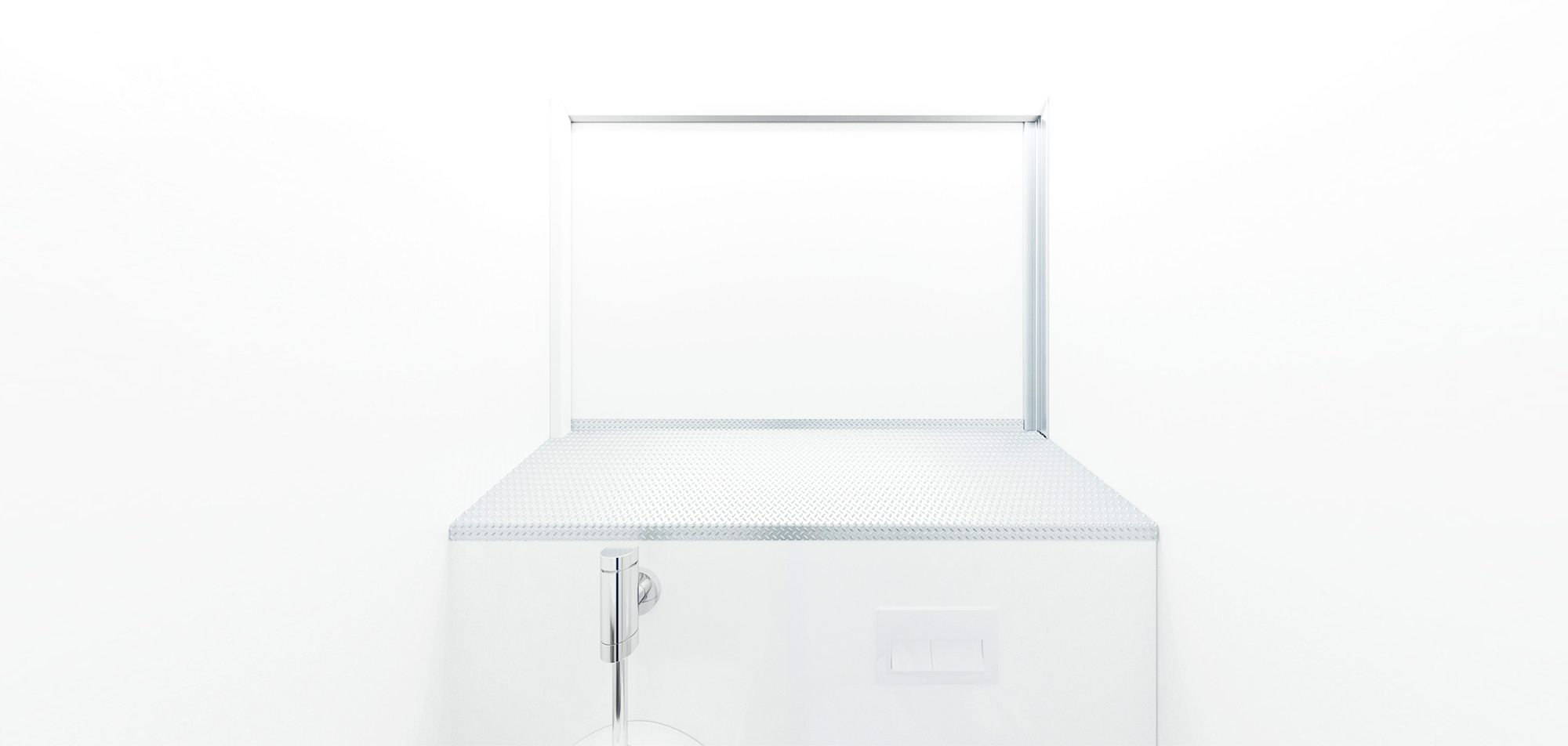 Start your virtual tour here.
Spatial concept, fittings, design: take a 360° look at our products and experience them for yourself.
Body length: 2,153 mm
Body width: 1,263 mm
Height: 2,907 mm
Interior height: 2,285 mm
Actual length: 3,228 mm
Actual width: 1,751 mm
Drawbar length: approx. 1,075 mm
Power: 230 V / 16 A
Fresh water: 1/2" GEKA coupling
Sewage: NW 100 HT pipe
* Subject to technical changes
Ladies:
1 toilet
1 wash basin
1 paper towel dispenser
1 soap dispenser
1 mirror
1 wastepaper basket
1 wall heater 1 kW
Men:
1 urinal
1 toilet
1 wash basin
1 paper towel dispenser
1 soap dispenser
1 mirror
1 wastepaper basket
1 wall heater 1 kW
* Interior may vary