Simply calculate your cabin requirements
What do you need toilet cabins for?
Your field of application
Construction
Your field of application
Event
For your purpose we recommend Cabin
s
Please note that disabled toilets may need to be planned for events.
For events that last longer than one day, an intermediate cleaning is advisable.
For your requirement you need more than toilet cabins. At the moment an online order of more than toilet cabins is not possible, please contact our sales department!
Standard multipurpose container with vestibule, partitioned - 20 ft (6 x 3 m)
Multipurpose and office containers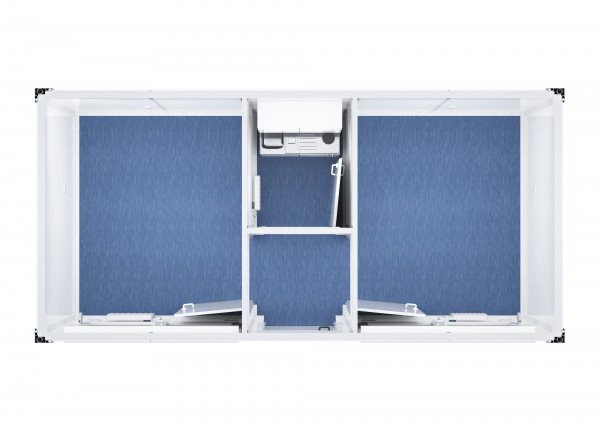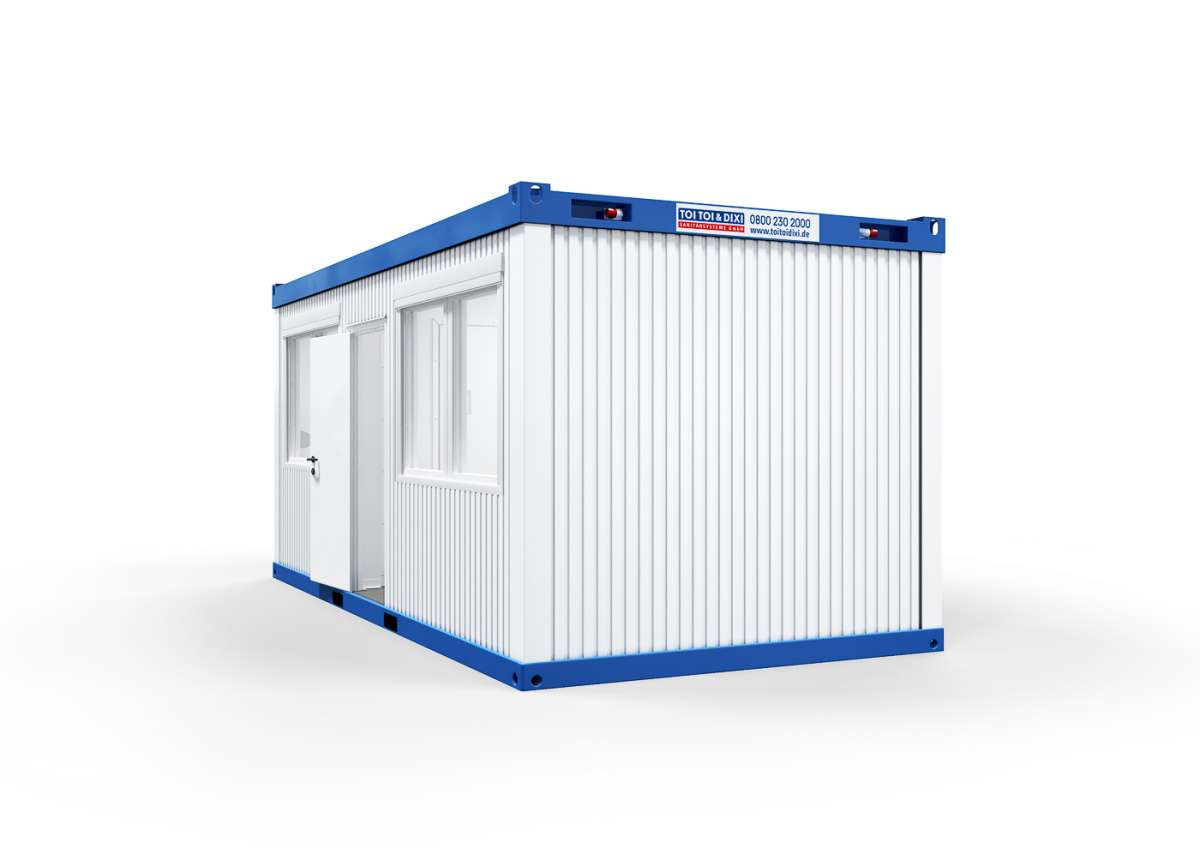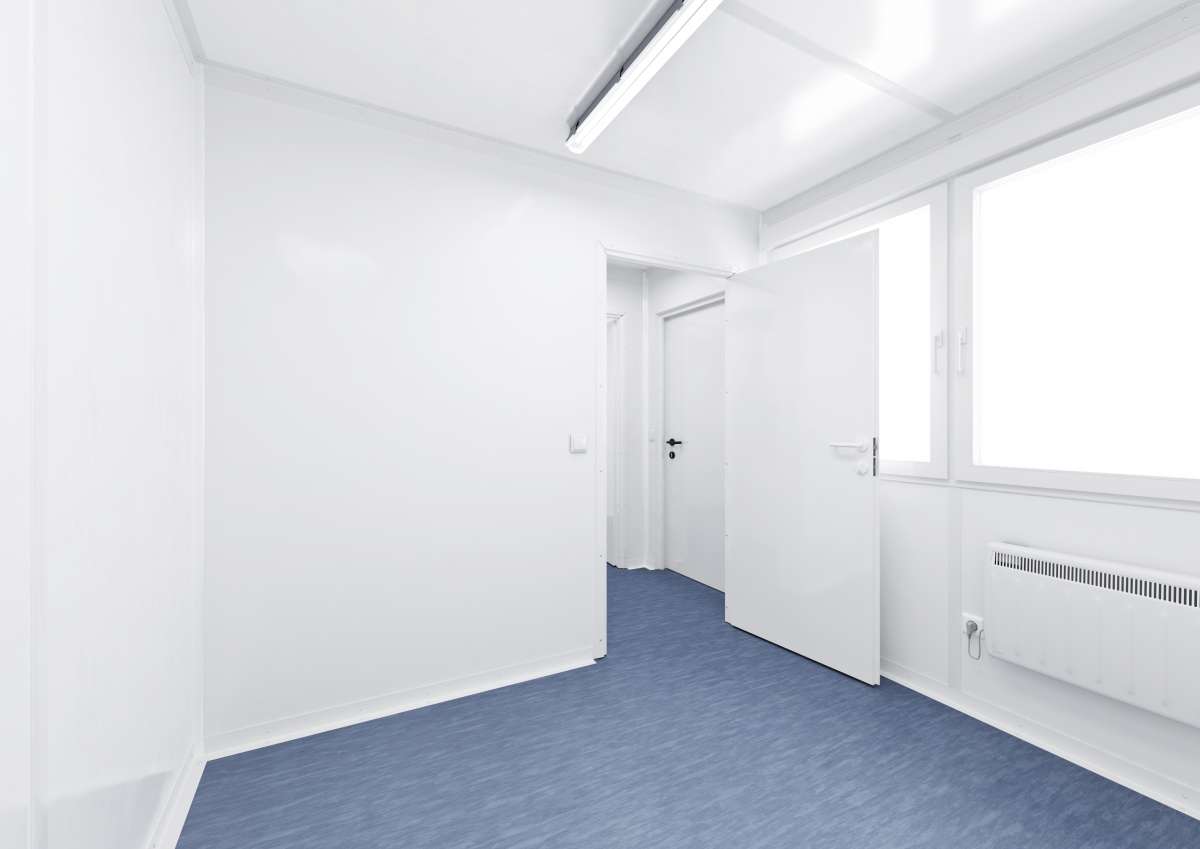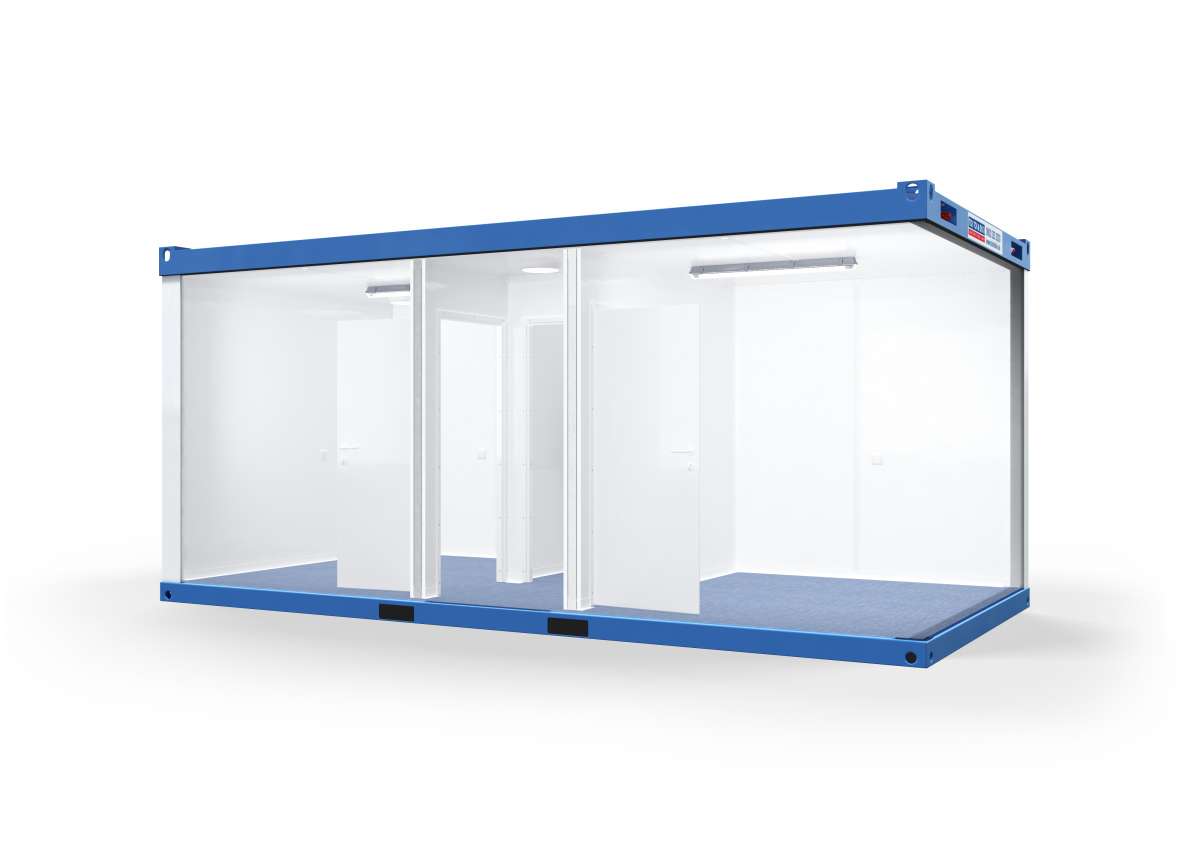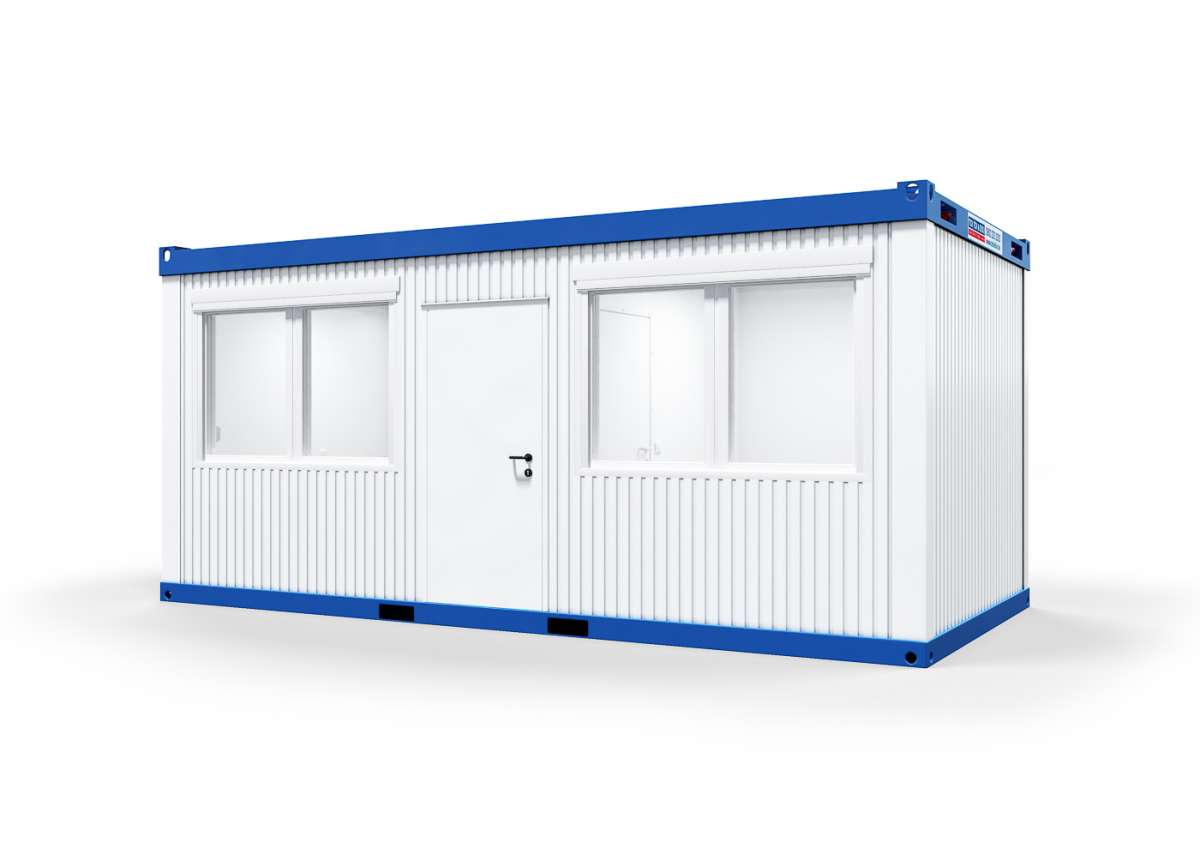 Standard multipurpose container with vestibule, partitioned - 20 ft (6 x 3 m)
Multipurpose and office containers




Suitable for plant construction
With vestibule
partitioned
Product description
Product description
Standard multipurpose container with vestibule, partitioned - 20 ft (6 x 3 m)
Multipurpose container (6 x 3 m) with partition and vestibule – the big plus for your project
The variable spatial solution for any eventuality: with the multipurpose and office containers from TOI TOI & DIXI, you are perfectly prepared for every occasion. Whether as a construction container, residential container, team accommodation, breakroom container, sleeping container, or changing rooms – you can create mobile space anywhere. The multifunctional solution creates additional freedom anywhere – be it on construction sites, as part of container facilities, or at events. Wherever you need it.
The multipurpose container (6 x 3 m) with partition and vestibule offers several extras. On the one hand, the larger footprint gives you more space for your project. On the other hand, a partition allows for a particularly effective use of the container. The partition wall creates two separate rooms. In addition, the model boasts a generous vestibule, which provides protection against drafts and cold air. The rest of the interior is based entirely on your wishes. Elements such as office workstation lighting, multiple sockets, and magnetic wall elements make it convenient for use as office space. Thanks to its standard construction, the 20-foot container can be easily integrated into container facilities.
To be considered
CUSTOM FITTINGS AVAILABLE
OPTIONAL INSTALLATION/CONNECTION BY OUR QUALIFIED STAFF
Quality


How it works
Information about the order and the product
You have questions concerning our services or products? Our experienced TOI TOI & DIXI experts analyze your requirements, work out the right solution and, on request, manage the entire project coordination including a site visit with the involved offices and the obtaining of all permits. Please contact us and we'll be delighted to help you with questions concerning:
needs assessment
guidance systems
delivery and collection
permits and licenses
Scheduling and transport
Always near you: TOI TOI & DIXI has a nationwide logistics and service network with over 85 locations in Germany. We are present in 29 countries worldwide. Together with our logistics partners, we ensure reliable service and on-time compliance with delivery dates – even for inquiries at short notice.
Custom fittings concept
The mobile multipurpose container adapts to your needs. Depending on the intended use, we will gladly design and implement your individual furnishing concept. The TOI TOI & DIXI fittings range offers the right solution for every need.
Installation and connection
Full service for your product: depending on the requirements, TOI TOI & DIXI takes care of all the necessary steps – from professional installation to connections for water, sewage, and electricity through to dismantling. If required, we also take care of the substructure for the containers, provide repair services, and handle the extension, conversion, or interior design of the containers.
Discover our services
TOI TOI & DIXI product portfolio
Your use case
Our solutions for your needs
How we can help you
Questions and answers about our products, services and online rentals
Start your virtual tour here.
Spatial concept, fittings, design: take a 360° look at our products and experience them for yourself.
2 x double windows with turn-tilt fitting and plastic roller shutter
3 x Hörmann ZK door element, 875 x 2,000 mm
1 x vestibule
2 x e-convector heater, 2 kW
2 x BAP specular louvre, 2 x 36 W
1 x glass luminaire
2 x cable feedthrough
4 x double sockets
4 x single socket
3 x light switches
2 x CEE plug connections, 400 V / 32 A
* Subject to technical changes
optionally with:
Kitchenette
Refrigerator
Air conditioning
Desk
Conference table
Office chair
Chairs
Filing cabinet
Filing shelf
Locker
Coat rack
Trashcan
* Interior may vary