Simply calculate your cabin requirements
What do you need toilet cabins for?
Your field of application
How many people use the cabin(s)
Your field of application
Please note that disabled toilets may need to be planned for events.
For your requirement you need more than toilet cabins. At the moment an online order of more than toilet cabins is not possible, please contact our sales department!
If you have more than one gender, we recommend one additional cabin per gender for improved privacy. To do this, simply adopt this recommendation via the button below.
For users or more, you need hand wash stations according to BG BAU recommendations. We therefore recommend toilet cabins with hand wash basins. Please contact us for your personal offer.
From users you need according to BG BAU recommendation . We therefore recommend the selection of a container. Please contact us for your personal offer.
For your purpose we recommend Cabin
s
Consultation without obligation
For the best possible advice, please enter the following information.
Construction Line kitchen/toilet kombi
Sanitary container










Kitchenette
2 toilets
1 urinal
2 wash basins
Product description
Product description
Construction Line kitchen/toilet kombi
Construction Line kitchen/toilet kombi – a must-have for every building site
Benefit from our robust and flexible all-in-one solution: despite their compact size, these Construction Line sanitary containers unite a range of functions – from a breakroom to a small kitchenette area to separate washroom facilities for ladies and men.
During breaks, building site employees can make themselves coffee or snacks. The small kitchen area houses a fridge, cooker, sink, and cupboards for cups and crockery. The heated corridor can be used as a seating area or for storing coats and bags whilst using the kitchen.
The washroom areas are segregated and can be used by ladies and men at the same time. The ladies' area is fitted with one toilet and small washbasin; the men's area includes a urinal, a wash basin, and a lockable toilet. This multi-functional container can be accessed through three different doors – meaning it can be coupled to other construction containers in a range of positions. This enables you to create the best possible solution for your individual requirements.
To be considered
Firm, ground level location required
Requires fresh water, sewage and electricity connections (400 v / 32 A)
In general, a waste water disposal permit is required from the local authorities
Optional: our trained staff can connect the pipes
Quality


How it works
Information about the order and the product
You have questions concerning our services or products? Our experienced TOI TOI & DIXI experts analyze your requirements, work out the right solution and, on request, manage the entire project coordination including a site visit with the involved offices and the obtaining of all permits. Please contact us and we'll be delighted to help you with questions concerning:
needs assessment
guidance systems
delivery and collection
permits and licenses
Scheduling and transport
Always near you: TOI TOI & DIXI has a nationwide logistics and service network with over 85 locations in Germany. We are present in 29 countries worldwide. Together with our logistics partners, we ensure reliable service and on-time compliance with delivery dates – even for inquiries at short notice.
Cleaning
Certified hygiene & disinfection: our sanitary containers are cleaned hygienically, disinfected and inspected before and after every use. Our trained staff cleans the containers according to strict guidelines and specifications. Regular sampling ensures we maintain a high level of hygiene. On request, we can organize a 24-hour standby cleaning service to ensure facilities are kept clean and consumable supplies are replenished as and when necessary. We offer all the services you need on location.
Installation and connection
Full service for your product: Depending on the requirements, TOI TOI & DIXI takes care of all the necessary steps – from professional installation to connections for water, sewage, and electricity through to dismantling. Where necessary, we will be happy to lay a suitable substructure for the containers. You can also make use of our convenient rental service for connection materials – from HT pipes through to drinking water pipes and electrical cables.
Discover our services
Discover our services
Your use case
Our solutions for your needs
How we can help you
Questions and answers about our products, services and online rentals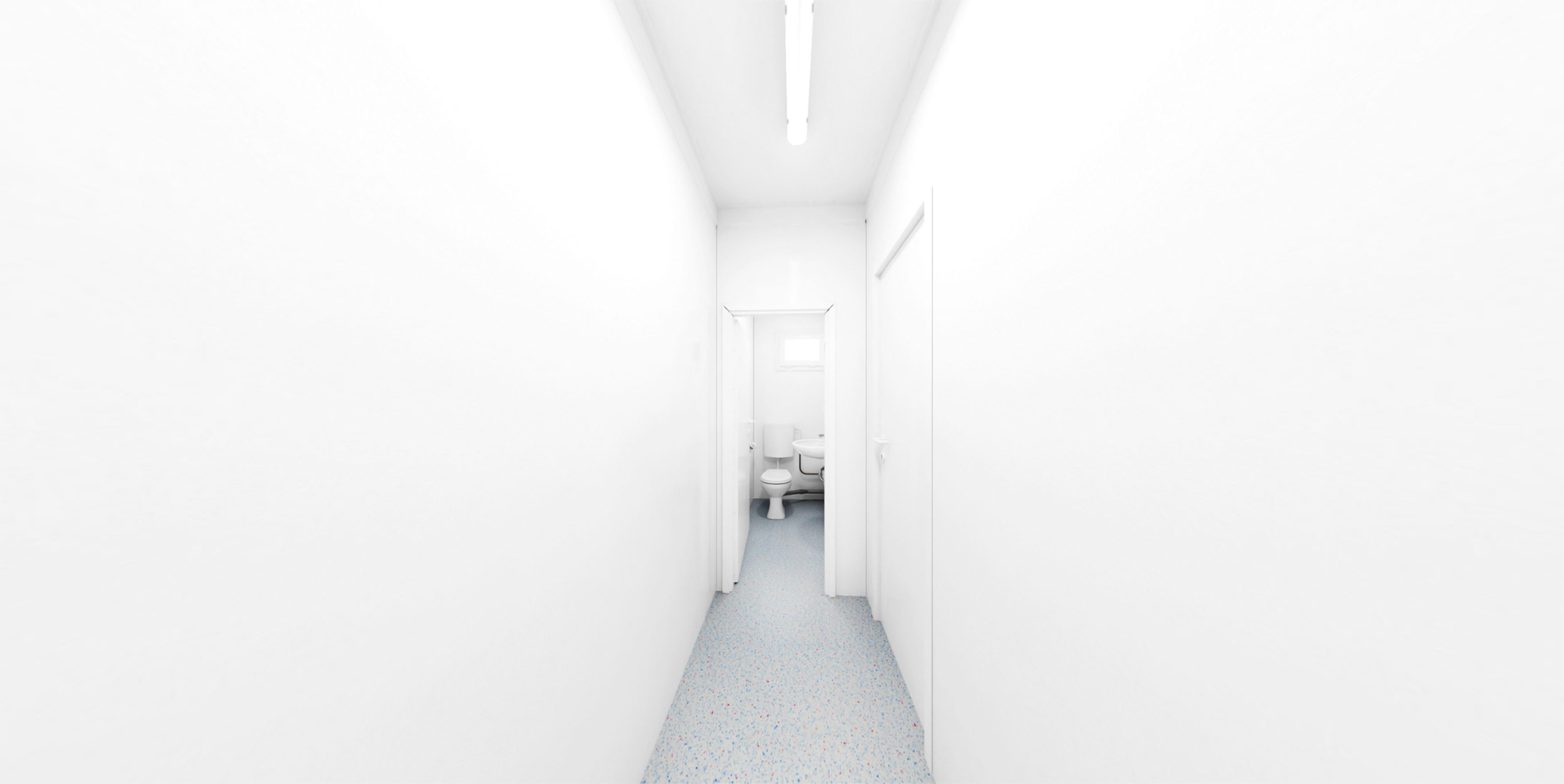 Start your virtual tour here.
Spatial concept, fittings, design: take a 360° look at our products and experience them for yourself.
Length: 6,058 mm
Width: 2,438 mm
Height: 2,791 mm
Power: 400 V / 32 A
Fresh water: 2 x 3/4" GEKA couplings
Sewage: 2 x NW 100 HT pipes
* Subject to technical changes
General information
1 kitchenette
Ladies
Soap dispensers
Paper towel dispensers
1 wash basin
1 toilet, 1 heater
2 kW
Men
Soap dispensers
Paper towel dispensers
1 wash basin
1 toilet
1 urinal
1 heater, 2 kW
* Interior may vary